I'm back to reality. Like I mentioned last week, me and a couple of my friends took a girls trip to Palm Springs, CA about 2 hours from where I live. And it was so fun. I just want to go back. Come back tomorrow to see some of the pictures we took of our trip. But today I bring you another Fashion Thoughts post, and is totally inspired by the different outfits me and my friends wore to Palm Springs, it is totally summer, fresh outfits.
P.S - Is anyone obsessed with Polyvore.. I just started using it and I love it.
//one//
Crop tops. Love them. I'm on the bigger side, and never thought I could rock them but I finally found one at Forever that I loved!!
//two//
This summer, whether you will be going to the beach or the pool, a swim suit is always a must. My friend had an amazing crochet one-piece, it looked great. :)
//three//
I'm still a little shy about my body when wearing swim suits, so a cover up is definitely a must. Plus, they are so easy if you will be hopping from pool party to pool party. ;)
//four//
Flower headbands are a great accessory to make any outfit pop.
//five//
Dresses. Here in Cali it seems like its going to be a pretty warm summer, so dresses are a must have for this summer.
//six//
Sandals. I can wear sandals all year if I could,, they are my favorite.
//seven//
Glasses. Keep your beautiful eyes shaded from those sun rays.
//eight//
Shorts. Be fresh and get a tan at the same time.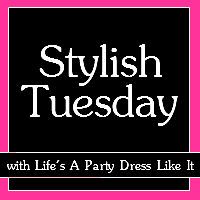 What are you must-haves for the summer?