I'm so excited to bring you this post today. I was recently contacted by
RelayRides
to participate in their "Road Trip Essentials" campaign.
RelayRides is the nation's largest peer to peer car rental marketplace, with vehicles in over 1,900 cities all across the country. We efficiently connect people who need a car with owners whose vehicle would otherwise go unused, backing each reservation with a $1M insurance policy.
And I'm excited. I love going on road trips as long as I'm not by myself. hehe. And in honor of this weekend's Palm Springs trip I'm taking with my friends, I got some input from them and these are the things we absolutely must have on our trips.
Road Trip Essentials
by
lovelyadri1
featuring a
water carafe
iPhone
My phone is the first thing I pack when I'm heading out of the house. And it is definitely a necessities on a road trip, whether it is to find something to eat close by, checking a map, playing some music, even playing some games. The iPhone has it all.
Camera
Whenever we are packing for a trip, our first thought it a camera. The camera is an essential in all our trips so that we can capture some of the fun memories we have.
Music
Everyone needs a great playlist while traveling the road. So music was an must-have for all of us. Our likes in music ranges from Rap/Hip-Hop to EDM, so there is something in there for everyone.
Snacks & Drinks
Before we get on the road we stop to stock up on our favorite snacks and drinks, Doritos, Hot Cheetos, Sun Flower Seeds, Gummy Worms, Gatorade, Water, Coke, Coffee.
Reading Material
Cosmo is my favorite magazine to take on road trips. And I also like to take a book with me, but it is rarely when I pick it up and read in the car, the car ride is definitely more exciting than the book.
Shades & Sandals & killer outfits
When on the road, I like to wear sandals and something comfortable. But killer outfits are a must-have to pack for when we finally arrive to our destination, so we can party in style.
Drinks (alcoholic)
And once we get to our final stop, we like to celebrate with some wine, champagne and mimosas. P.S - This is only when you have arrived at your destination, please do not drink and drive.
People (friends and family)
And finally the thing that makes a road trip and any trip fun, is a fun group of friends, who will double as a co-pilot, game host, chatting buddy, therapist, reader, DJ, etc.
We are so excited for our Palm Spring trip. Make sure to come back next week for an update.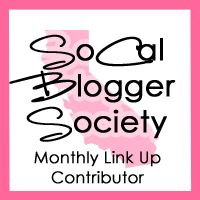 What are some Road Trip Essentials that you must take with you?